Natural Asset Management - February 2013
By: Travis Sydes, Regional Natural Asset Management Coordinator...
This is set to be another busy year in natural asset management with range of ongoing projects and programs in realms of managing the region's natural assets with our many partners and stakeholders. Here is a quick round up of the key themes and projects on the cards for 2013.
Natural Asset Management Planning Framework
A natural asset planning framework will be implemented this year as a component of the broader asset management planning exercise across the region. Many from across the region have worked at this from a variety of angles over the past two years and so we have some sound foundations in place. From this exercise we will gain a much clearer picture of the state of our natural assets and how best to manage them for the future. Many other key themes and programs will draw from and build on this framework so it is an integral step forward.
Streamlining policy and regulation impacting on Local Government
Much has been made of late of seeking efficiencies in managing environmental policy and regulation impacting on routine Local Government operations. Getting the balance right between streamlining permitting requirements whilst maintaining and improving sound assesment and decision making is an important component of regional determination and stewardship of our natural resources. The Natural Asset Management Advisory Committee will put forward a range of recommendations on key issues impacting Local Government over the course of the year.
Alternative resourcing strategies for managing natural assets (pests, weeds, waterways, fire, biodiversity)
There is an air of uncertainty in the resourcing of natural asset management in the face of a wide range of changes in State Government and a pending Federal election. The past five years have seen a shift away from traditional national and State-led programs (particularly eradication programs) and a greater emphasis placed on landholder and community ownership of the same. At this point in time this 'transition' is still very much underway (and does not necessarily come with a resource attached) so Local Governments along with communities and landholders are feeling the pinch. One of the big strategic challenges on the table for FNQ Local Governments is working with our stakeholders and partners in finding a way forward to maintain our progress in existing management priorities, and responding to emerging issues.
Disaster recovery
Over the course of the past five years (and a series of significant fires, floods and tropical cyclones) we have greatly improved our capacity in planning for and responding to natural disasters and severe weather events. A continuation of this preparedness will be the release of the revised Weed Spread Prevention Strategy and Disaster Management Code of Practice. Both elements will draw from progress made in our pest management and natural asset management planning with an emphasis on streamlined integration and adoption.
Biodiversity and landscape restoration planning
A series of decision making and scenario-based planning applications will be added to the toolbox we have available for biodiversity and landscape restoration planning and will be released this year. We will be working with regional partners across a range of projects which will implement the IBAPF ( interative biodiveristy assessment and planning framework) and other initiatives in planning schemes, Natural Resource Management Plans and prioritising investment in catchment and river repair projects. Importantly, we will be seeking all important alignment and linkages to pest management and natural asset management plans in place or underway.
FNQ Pest Advisory Forum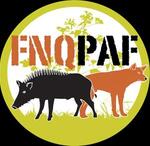 A reminder for those who have not done so to have a look around the FNQ Pest Advisory Forum at www.fnqpaf.com.au, or subscribe to http://www.fnqpaf.com.au/members.html, to receive forum meeting invites and keep in touch with the latest alerts and news.
The next forum will be hosted by Yarrabah Aboriginal Shire Council on 21 February 2013.